In 2018 we launched an improved version of our well-known Original. We have two versions of the Dopper Original circulating because of this. The bottle and cup are unfortunately not interchangeable, so it is important to check which part you order to avoid getting wet.

You can recognize the difference by the ring in the white cup or the location of the screw thread on the colored bottle. Do you have a light or dank blue ring on the inside of the cup? Then you have a NEW SCHOOL Dopper.

You can also look at the colored bottle to determine which type of Original you have. Is the thread about finger thickness below the top edge of the bottle? Then you have a NEW SCHOOL Dopper.

An OLD SCHOOL Dopper can be recognized by the white ring in the cup and a screw thread against the top edge of the bottle.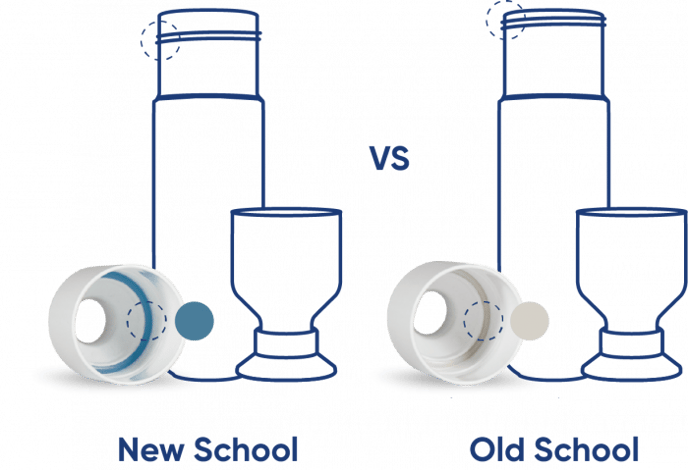 Do you still have doubts? Hopefully this step-by-step plan gives you clarity or use the chat at the bottom right of your screen. and we will be happy to help you!